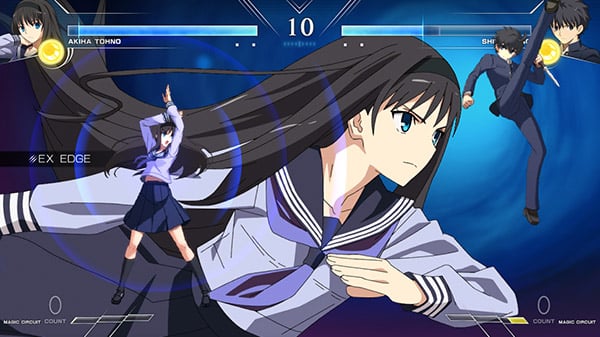 Project Lumina has released a new trailer for Melty Blood: Type Lumina introducing playable character Akiha Tohno.
"Her battle style puts pressure on opponents and slowly wear them down with Specials that boast both a broad reach and powerful attack range," Project Lumina said.
Here is her character description, via the game's official website:
After the death of her father, she inherits the role of leader of the Tohno family, a distinguished house in Souya. One year younger than her brother Shiki, she arranged for his return from the Arima family. Her flawless etiquette and bearing perfectly epitomize the daughter of a noble house. She is strict even on herself, rejecting such things as modern-day amusements and frivolity. Because of her prideful and strong-willed nature, many find her difficult to approach. Sensing a mysterious presence in her town, and determined to uphold the Tohno family name, she sets off into the night to investigate…
Previous character trailers introduced Kouma Kishima, Arcueid Brunestud, and Ciel.
Melty Blood: Type Lumina is due out for PlayStation 4, Xbox One, Switch, and PC via Steam on September 30 worldwide.
Watch the trailer below.
English
Japanese