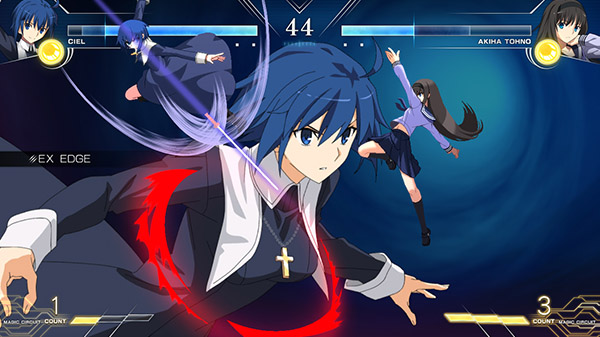 Project Lumina has released a new trailer for Melty Blood: Type Lumina introducing playable character Ciel.
"A well-balanced fighter with many different skills for different situations and opponents, able to move freely across the stage with a huge variety of attacks," Project Lumina said.
Here is her character description, via the game's official website:
The Holy Church, a major religion in Europe, does not take kindly to heresy. Ciel works as an executor for its specialized force known as the Burial Agency. Her calling? Hunting and destroying heretics in the name of the Lord. Like Arcueid, she wishes to destroy her mortal enemy and has come to Souya in search of him, deciding to blend in by posing as a regular student at the same high school as Shiki. She currently attends school as a senior, one year above Shiki, and is quite popular with many of the students there. They see her as both warm and cheerful. Her go-to lunch from the school shop is curry bread, and her favorite restaurant serves the best curry in town.
Previous character trailers introduced Kouma Kishima and Arcueid Brunestud.
Melty Blood: Type Lumina is due out for PlayStation 4, Xbox One, Switch, and PC via Steam on September 30 worldwide.
Watch the trailer below.
English
Japanese