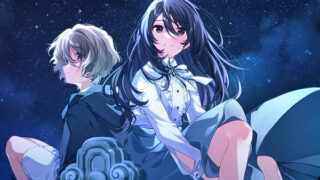 MAGES. has delayed romance visual novel SINce Memories: Off the Starry Sky from its previously planned August 26 release date in Japan to September 16, the company announced. It will be available for PlayStation 4 and Switch.
According to MAGES., the game was delayed to make further quality enhancements.
MAGES. also released the game's opening movie, which features the theme song "Hikari to Kage no Laplace" sung by Asaka.
Watch the opening movie below. Read more about the game here.