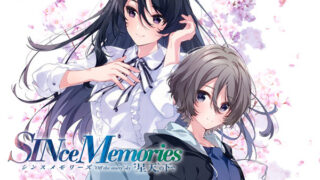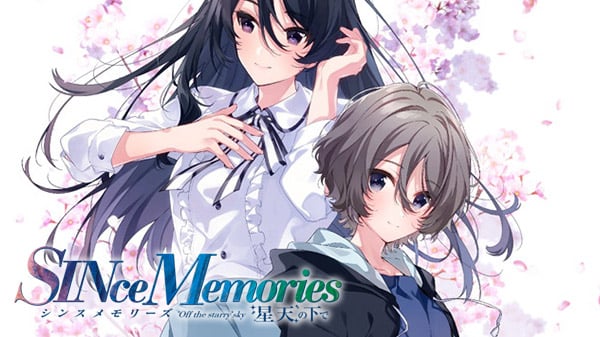 SINce Memories, the new title from the original staff behind the Memories Off series first announced in June 2020, is officially titled SINce Memories: Off the Starry Sky and will launch for PlayStation 4 and Switch this summer in Japan, MAGES. announced.
It should be noted that while the official English subtitle is "Off the Starry Sky," the actual Japanese "Hoshi no Sora no Shita de" translates to "Under the Starry Sky." The use of "Off" instead of "Under" is likely a nod to the Memories Off series.
Here is an overview of the game, via its official website:
Story

Protagonist Junya helps out at his family's general store Mizumoto-dou while attending university. But his heart is tethered to thoughts of his older brother Takaya, who passed away last year. "Why did I get to survive?" he wonders.

One day, he meets a girl. "You should have been the one to die," she says, before disappearing without so much as a hint to her identity.

After that, Junya's childhood friend Chihaya Houjou drops in with a project to renovate the old Houjou family home. It would be the first time Junya is in charge of such a big job. He was muddled by a series of firsts. How will he face this challenge that he cannot accomplish alone? The various people he meets through the job… Junya is at the mercy of the many problems and conflicts caused by their respective emotions.

Will he be ale to successfully renovate the old Houjou family home? And who is that girl?

The fate tied to his older brother's death is about to begin…

Characters

Staff

Character Design: U35
Music: Takeshi Abo
Opening Theme (Lyrics and Composition): Chiyomaru Shikura
Scenario: Tsukasa Tsuchiya, Hiro Akizuki, decocool, Rio Izumi, Moe Gungu, Chiyo Yakaku
View the first screenshots and artwork at the gallery.