Mon-Yu demo now available in Japan
New trailer also released.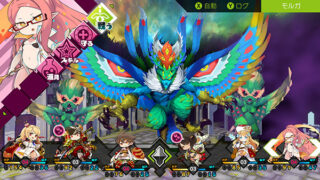 The demo for Experience-developed dungeon RPG Monster wo Taoshite Tsuyoi Ken ya Yoroi wo Te ni Shinasai. Shindemo Akiramezu ni Tsuyoku Narinasai. Yuusha Tai ga Maou wo Taosu Sono Hi wo Shinjiteimasu.—or Mon-Yu for short—is now available via the Nintendo eShop in Japan.
As previously announced, the demo lets users play the first level of the "Demon King Tower" dungeon in which the game is set to completion, including the boss battle. Save data from the demo can be carried over to the full game.
Mon-Yu is due out for Switch on July 15 in Japan.
Watch a new trailer below.