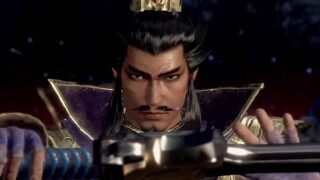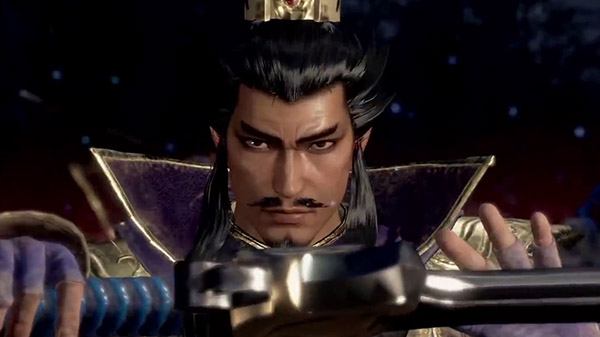 The latest issue of Weekly Famitsu contains new information on Dynasty Warriors 9 Empires, which recently resurfaced with a new trailer.
Here are the tidbits:
The 94 officers that appeared in Dynasty Warriors 9 will reappear in Dynasty Warriors 9 Empires, in addition to about 700 generic officers. There are no plans for any new officers.
Unlike Dynasty Warriors 9, Dynasty Warriors 9 Empires will not include open-world elements. Instead, players will have an overhead view of Mainland China, from which they can determine a base to attack in the strategy phase, and battles will unfold in large castles and their surrounding areas.
Once the castle siege is complete, the gates will open. From there, players will enter showdown mode and fight the remaining officers and captain general.
Military Affinity – There are no returning strategy elements such as determining which route to attack officers from. The game uses a rock-paper-scissors system where each officer is attributed to Infantry, Cavalry, or Archer, meaning players must advance and give instructions while considering which officers to pit against the enemy.
Tactical Stratagems – An expansion of the large-scale Stratagems of previous games. Prepared before battle during the War Council phase.
Domestic affairs also return. The game features eight open fields that allow players to explore Mainland China. You can also promote officers and deepen their relationships.
And here are some comments from producer Akihiro Suzuki:
"While we weren't planning to adopt an open-world, there were many fans that desired it, so we've made it into a sub-element. Since this would slow down the tempo of the game, such as when looking for officers and promoting them, we're trying to minimize the importance of this element as much as possible."
"Showdown mode is almost like a bonus time. However, if you only just barely manage to open the gates, you'll enter showdown mode with a lot of enemy power to face, so then it becomes a challenge time."
"(As for why there are no additional officers in the game, that's because) we've added too many officers and are trying to give more depth to each officer."
"Of course, the number of officers may increase if we make another numbered entry next."
"As for the editor, please wait for further information. It will use the character creation system from Nioh 2. You'll be able to edit characters as you like."
Dynasty Warriors 9 Empires is due out for PlayStation 5, Xbox Series, PlayStation 4, Xbox One, Switch, and PC via Steam in 2021 worldwide. Read more about the game here.
Thanks, Ryokutya2089.