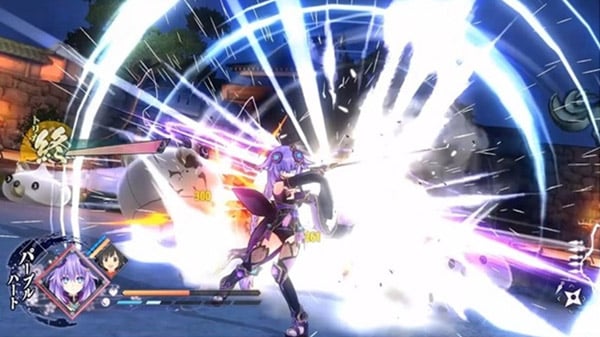 Action RPG Senran Nin Nin Ninja Taisen Neptune: Shoujo-tachi no Kyouen will launch for PlayStation 4 on August 26 in Japan for 8,360 yen, the latest issue of Weekly Famitsu reveals.
The magazine confirms the following playable characters:
From the Neptunia Series

Purple Heart (katana)
Black Heart (sai)
White Heart (spear)
Green Heart

From the Senran Kagura Series
More playable characters will be announced in the future, including some unexpected and surprisingly big secret characters.
The game also features RPG elements in areas other than battle, including leveling up by experience points, skill customization, and a spirit board. It is being made to be easy to play for RPG fans, allowing even those who are bad at action games to defeat formidable enemies with RPG-like elements and customization.
Read more about the game here.
Thanks, Ryokutya2089.