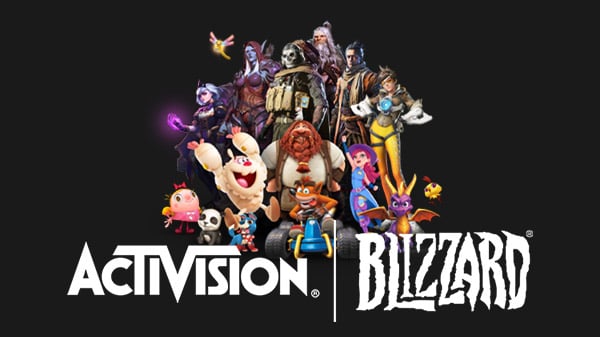 Activision Blizzard chief financial officer and president of emerging businesses Dennis M. Durkin shared various tidbits of information during the company's fourth quarter calendar 2020 financial results conference call, including that Diablo IV and Overwatch 2 will not launch in 2021, and that more "remastered content" will launch this year.
Here are the key quotes:
"We have a substantial opportunity to continue migrating the community of [Call of Duty:] Black Ops Cold War as well as another strong premium [Call of Duty] release planned for Q4 in 2021."
"We expect Blizzard's net bookings to grow, given the momentum in World of Warcraft and the other initiatives we have in the business. Our outlook does not include Diablo IV or Overwatch 2 launching in 2021. And while Diablo Immortal is progressing well and we anticipate its launch later this year, we don't have any material contribution from the title in our outlook presently."
"Our pipeline has never been stronger, and as we look beyond 2021 and plan for 2022, we are looking forward to delivering some of the most eagerly anticipated content in the industry. In addition to our regular cadence of content across Call of Duty, World of Warcraft, and Candy Crush, we expect Blizzard to release major new titles across console, PC, and mobile, contributing to another step change in financial performance for the company next year."
"Across our three biggest franchises (Call of Duty, World of Warcraft, and Candy Crush), we have great momentum. And we have a few other things up our sleeve in terms of remastered content that we'll unveil in due course, which should provide further opportunity for us this year. And, as [Activision Blizzard president and chief operating officer] Daniel [Alegre] mentioned, and we sort of mentioned throughout our remarks, all of this incremental opportunity is digital, which should allow us to continue to grow our margin as we did when we set record margins last year. So we should be able to build upon that."
Diablo IV and Overwatch 2 are in development for PlayStation 4, Xbox One, and PC. Overwatch 2 is also coming to Switch.