Monster Hunter Rise 'Gunlance' and 'Insect Glaive' trailers
High-power ballistics and aerial hunting.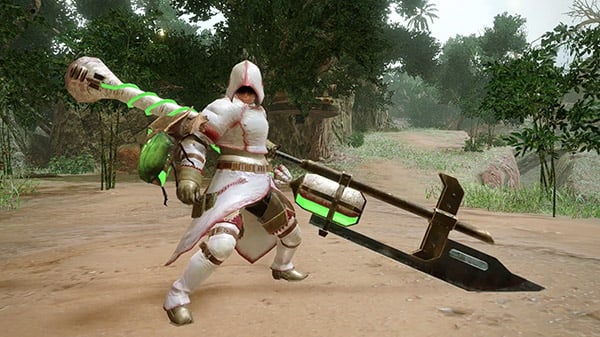 Capcom has released a new set of trailers for Monster Hunter Rise introducing the Gunlance and Insect Glaive weapons.
Here is an overview of each weapon, via Capcom:
Gunlance

Unflinching, explosive artillery. The Gunlance brings together an impenetrable defense with high-power ballistics. Stagger your prey with a bevy of bombardments and dish out massive damage with its signature Wyvern's Fire attack.

"Guard Edge" is a silkbind attack that takes incoming attacks and restores your weapon's sharpness, making it ready for retaliation.

Insect Glaive

Ace of airborne combat. The Insect Glaive excels at aerial hunting tactics with the combination of a nimble staff and a Kinsect that absorbs essences from monsters, converting them to buffs.

"Recall Kinsect" is a silkbind attack that calls back your Kinsect while dodging. As it returns, it will perform spinning attacks that scatter restorative extracts, healing the hunter and recovering all of its stamina.
Previous weapon trailers introduced the Hammer, Sword & Shield, Heavy Bowgun, Light Bowgun, Lance, Long Sword, Bow, and Dual Blades.
Monster Hunter Rise is due out for Switch on March 26, 2021 worldwide. A limited-time demo is due out on January.
Watch the trailers below.
Gunlance
Insect Glaive