CosmicBreak Universal launches in Early Access on January 20, 2021
Early Access period to last three to five weeks.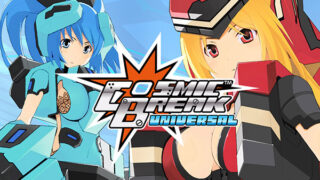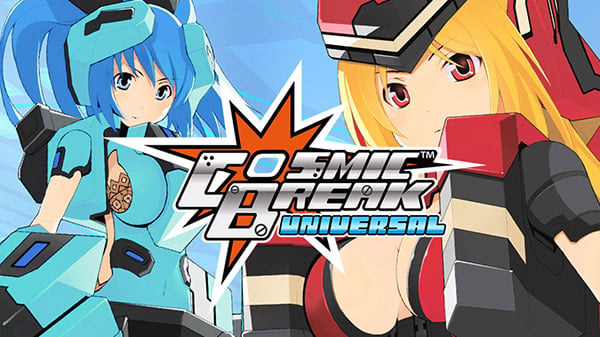 Action massively multiplayer online RPG CosmicBreak Universal, the July-announced renovation of the original CosmicBreak, will launch in Early Access for PC via Steam on January 20, 2021, publisher and developer CyberStep announced.
Early Access is expected to last three to five weeks, during which CyberStep will make adjustments to the play cycle and balance of the game, as well as perform irregular maintenance and adjustments to the client and server as necessary. The full version will allow players to purchase "Rt," which can be used to buy in-game content. In the future, CyberStep will add new playable characters, new shop items, new NPCs and NPC quests, and more.
Here is an overview of the game, via its Steam page:
A Cosmic Universe!

CosmicBreak Universal is an improved version of CosmicBreak, an action MMORPG in which players could customize, control, and battle with their very own robot. First released in Japan in 2008, the title maintained service for 12 years.

Using the lessons learned from those twelve years, CosmicBreak has been rebalanced and enhanced, keeping the core elements of what made the original CosmicBreak unique intact, while incorporating a slew of changes that could not be implemented in the original title, all developed for release on the Steam platform as CosmicBreak Universal. Not only is this an improved version, but it will also be more widely available to players around the world.

CosmicBreak Universal features player-versus-player battles of up to 30-versus-30 players at one time. Familiar WASD controls and fast-paced arena action makes CosmicBreak Universal quick and easy to get into for any gamer.

Over 50 unique playable robots and humanoids with over 300 mix-matchable parts makes for endless customization options. Every robot has different abilities, and many feature special weapons and collectable rare parts. Using the powerful robot assembly system, you'll be able to build unique robots that are yours and yours alone.

Choose from one of three Unions, and join forces with other heroes to lead your Union to victory!

I'm a CosmicBreak vet; what's different about CosmicBreak Universal?

Numerous improvements have been made towards overall game balance and usability, including the simplification of status ailments, and individual adjustments to weapons and more. We believe a greater number of players will be able to enjoy the game this way. For example, the Power stat on projectile weapons with a lengthy charge time will now be dramatically increased, and projectile speed across all weapons will be adjusted to prevent extreme outliers.

We have also made refinements to the character models for several humanoids that debuted near the release of CosmicBreak. In addition, numerous changes have been made to increase the ease of access to desired robots, humanoids, and useful items.
Watch a trailer below.