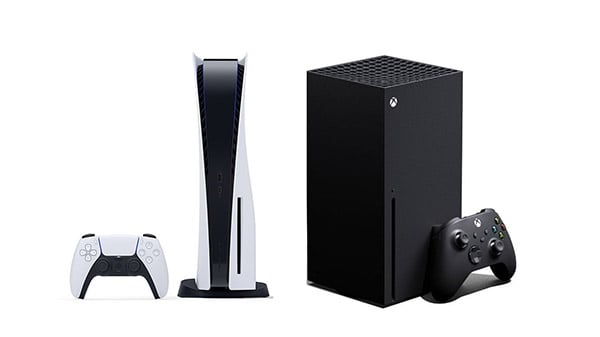 PlayStation 5 sold 118,085 units in its first four days in Japan (November 12 to 15), and Xbox Series X and Xbox Series S sold 20,534 units in its first six days (November 10 to 15), according to newly published Famitsu numbers.
Here is how PlayStation 5 and Xbox Series' initial sales compare to those of PlayStation 4 and Xbox One, again according to Famitsu numbers:
PlayStation 4 – 322,083 sold in first two days (February 22, 2014 to February 23)
Xbox One – 23,562 sold in first four days (September 4, 2014 to September 7)
Famitsu noted that while PlayStation 4 sales may seem high compared to PlayStation 5, this is because it had a later release in the country (November 2013 in North America and Europe, February 2014 in Japan), allowing Sony Interactive Entertainment to secure a higher number of consoles for sale in Japan.
Here are PlayStation 3 and Xbox 360's initial sales numbers for further reference:
PlayStation 3 – 88,443 sold in first two days (November 11, 2006 to November 12)
Xbox 360 – 62,135 sold in first two days (December 10, 2005 to December 11)
On the software side, Marvels' Spider-Man: Miles Morales was the top-selling PlayStation 5 game at 18,640 units sold, followed by Demon's Souls at 18,607 units. As for Xbox Series, most games are digital-only in Japan.
Both PlayStation 5 and Xbox Series platforms sold out immediately upon opening of pre-orders in Japan and continue to face stock shortages. With retailers resorting to lottery-based sales, the consoles are currently difficult to obtain. Supply and sales numbers are expected to increase towards the year-end shopping season.