A-Train Hajimaru Kankou Keikaku for Switch launches in 2021 in Japan
First look at the new A-Train game.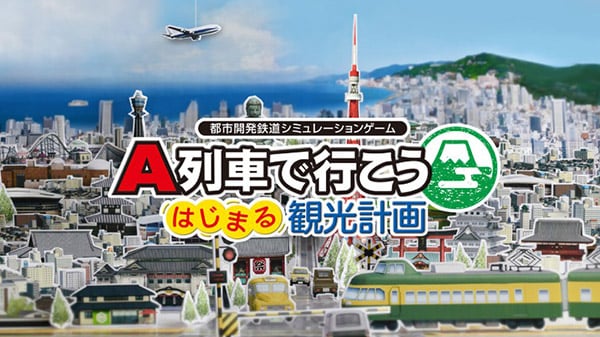 The previously announced A-Train game for Switch is titled A-Train Hajimaru Kankou Keikaku and will launch in 2021 in Japan, publisher and developer Artdink announced.
A-Train Hajimaru Kankou Keikaku is an urban development railway simulation game where players become the president of a railway corporation, lay railway tracks, run rail transportation, and develop the city.
In addition to the series' mainstay elements—urban development to develop the city and increase its population; railway management that creates a flow of people; and company management such as running subsidiaries to increase profits—the game adds a new element called tourism development, which allows players to create tourist attractions such as hot springs and build a tourist city crowded with people.
Players can also customize trains to match the atmosphere of the city, such as in urban areas or tourist attraction areas. And by editing terrain, conversation, and clear conditions, you can freely create maps and publish them online for others to download (and vice-versa).
Character designs are by Yuji Himukai.
Watch the announcement trailer below. View a set of screenshots at the gallery. Visit the official website here.