Rumor: First look at Xbox Series S, priced at $299 [Update 3]
The low-end next-generation Xbox.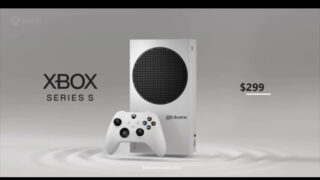 Thurrott executive editor Brad Sams has published a new video featuring what is claimed to be a first look at Xbox Series S, the oft-rumored low-end version of Xbox Series X, which will reportedly be priced at $299.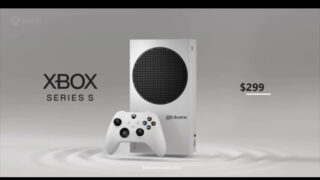 Niko Partners senior analyst Daniel Ahmad, who has shared accurate information regarding non-public matters in the past, added to Sams' post, stating that while the console design is real, he is unaware of the price point.
"This is basically part of Microsoft's two SKU push for the Xbox next gen family," Ahmad said. "The Series X being a high end, high spec, high price console. The Series S being a mid range, mid spec, low price console. Both running the same next gen games."
He continued, "One notable thing is the lack of disc drive in the Series S, to keep costs down. It's very much a console that will allow people to jump in from day one at a low cost. Rather than have to wait for price drops."
While Microsoft has yet to officially announce Xbox Series S, it has been rumored for quite some time. Most recently, mention of the unannounced hardware appeared on packaging for the new Xbox controller.
Update 10:58 p.m.: A video of the rumored system has been posted by Twitter user @_h0x0d_, who has leaked non-public Microsoft Store listings in the past.
Update 11:36 p.m.: Windows Central is now reporting that Xbox Series X will launch at $499 and Xbox Series X at $299 on November 10. Each console will reportedly respectively also offer $35 per month and $25 per month Xbox All Access financing options.
Update 09/08/20 at 3:26 a.m.: Microsoft has officially announced Xbox Series S.