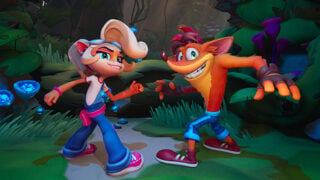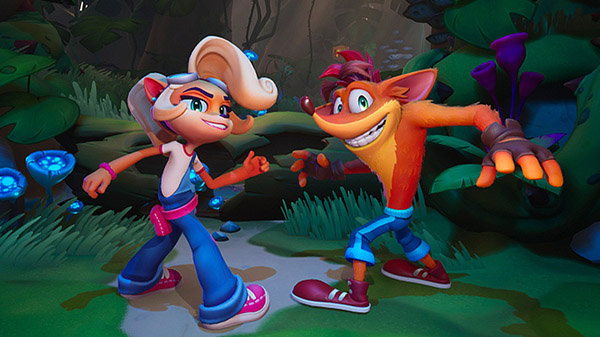 Crash Bandicoot 4: It's About Time will feature local competitive and cooperative multiplayer, according to a now-removed IGN Spain article (Google Cache, Archive).
According to the article, both modes will support two to four players, with Crash, Coco, Fake Crash, and Fake Coco as playable characters. The following modes will be available:
Bandicoot Battle (Competitive)
Checkpoint Race – A competitive roundtrip series of races in which up to four players compete for the fastest time to each checkpoint. Whoever gains the most checkpoints wins. Your competitors will appear on the stage as ghosts to give you an idea of how you are doing.
Crate Combo – Score as many points as you can by breaking as many boxes as possible. The point value of each box increases for each box you break, increasing to up to 32 points per box. Break the boxes as fast as possible to maintain your combo before the meter runs out and resets the point value. The battle ends when you reach a checkpoint or die.
Pass N. Play (Cooperative)
This is a cooperative mode that allows up to four players to switch control from one player to the other progress through the game's main story levels together in either their standard versions or in the N. Verted mode variations.
These modes will not offer any online leaderboards and clears all stats following a multiplayer session.
Crash Bandicoot 4: It's About Time is due out for PlayStation 4 and Xbox One on October 2. A demo is available now for users who pre-order the game digitally. Read more about the game here, here, here, and here.
Thanks, ResetEra.