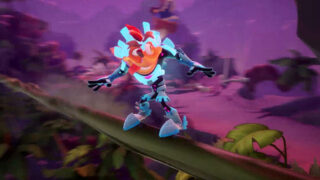 Publisher Activision and developer Toys for Bob have released a trailer for the Crash Bandicoot 4: It's About Time digital pre-order demo due out on September 16.
The demo will include two levels from the full game featuring Crash Bandicoot and Neo Cortex as playable characters. It will also let users experience some of the new Quantum Masks: "Kupuna-Wa" to control time and "Lani-Loi" to phase objects in and out of existence. The demo will be available to download until the game's launch to all users who pre-order the game digitally, past or present.
Crash Bandicoot 4: It's About Time is due out for PlayStation 4 and Xbox One on October 2. Read more about the game here, here, here, and here.
Watch the trailer below.