Sea of Stars – 15 minutes of backer demo gameplay
Demo available to Kickstarter backers on August 20.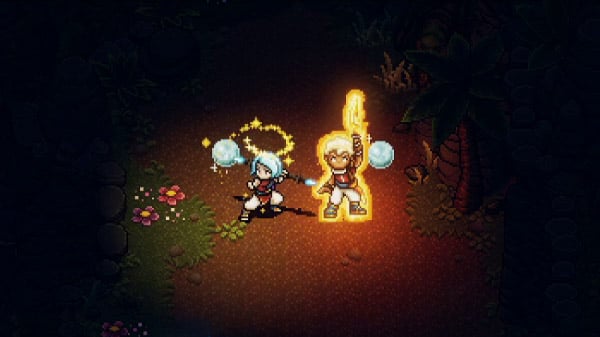 Sabotage Studio live streamed 15 minutes of footage of the Kickstarter backer demo for Sea of Stars on Twitch today, which will be available on August 20, according to studio president and creative director Thierry Boulanger.
As previously announced, the demo is cut from the middle section of the game and has the two protagonists go on a quest without the rest of the party through areas including an outdoor dungeon, town, and an indoor dungeon. Spoiler tags will be used "profusely" to preserve the experience of the full game. Major gameplay systems such as leveling up, upgrading equipment, and harvesting food will be in place.
Sea of Stars is planned for release for consoles and PC via Steam in 2022.
Watch the footage below.