Scarlet Nexus second trailer; Kasane, Hanabi, Nagi, and Fubuki detailed
Latest look at the "Brain Punk" action RPG.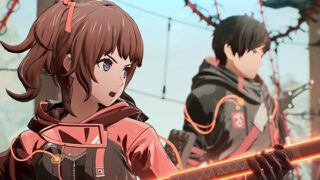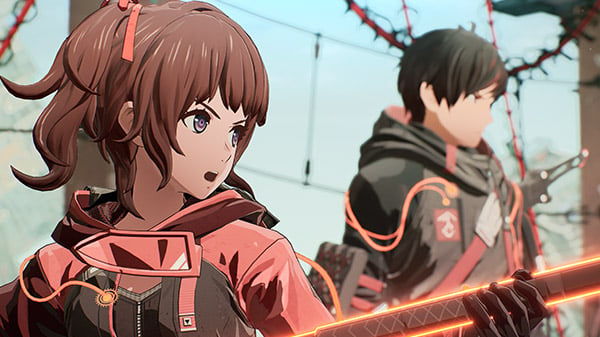 Bandai Namco debuted the second official trailer and new information for "Brain Punk" action RPG Scarlet Nexus during the Gamescom 2020: Opening Night Live stream pre-show.
Get the details below.
■ Characters

Kasane Randall (voiced by Asami Seto)

Power: ???
Service Record in the OSF: ???

A mysterious woman Yuito meets while fighting an Other. She has a cool, cold attitude, but her face resembles that of an OSF soldier that saved Yuito's life as a child. She also seems to be an OSF soldier…

Hanabi Ichijo (voiced by Tomomi Mineuchi)

Power: Pyrokinesis
Service Record in the OSF: New Recruit

Yuito's cheerful and energetic childhood friend. While she originally attended the same general school as Yuito, she was scouted by the OSF and transferred to a training school, after which she officially enlisted and reunited with Yuito in the same new recruit class.

Nagi Karman (voiced by Yuuma Uchida)

Power: Aerokinesis
Service Record in the OSF: New Recruit

A good-natured young man, joker, and mood maker. He has known Yuito since training school, where they went through rigorous training together as volunteers for the OSF. Despite knowing Yuito's lineage, he treats him as if he were any other person, and now calls him his close friend.

Fubuki Spring (voiced by Isshin Chiba)

Power: Cryokinesis
Service Record in the OSF: 27 Years

The commander of the 1st Regiment of the OSF Army, essentially the superior officer in the field. He has many fangirls in the general public thanks to his beautiful appearance and responsiveness. He is one of the "Septentrions," seven members of the OSF with particularly outstanding ability.

■ Systems

SAS SYstem

Fight while borrowing the superpowers of your party members. You can also trigger multiple superpowers at once. Today, we get a look at Hanabi's pyrokinesis.

Drive System

A special attack that can be activated by building up the gauge. It increases physical ability, allowing you to unleash more powerful psychokinesis actions. However, activating the Drive System comes at a cost.
Scarlet Nexus is in development for PlayStation 5, Xbox Series X, PlayStation 4, Xbox One, and PC. Read more about the game here and here and here.
Watch the trailer below. View the screenshots at the gallery.
English
Japanese