Scarlet Nexus introduces protagonist Yuito Sumeragi
A young man from one of New Himuka's most prestigious families.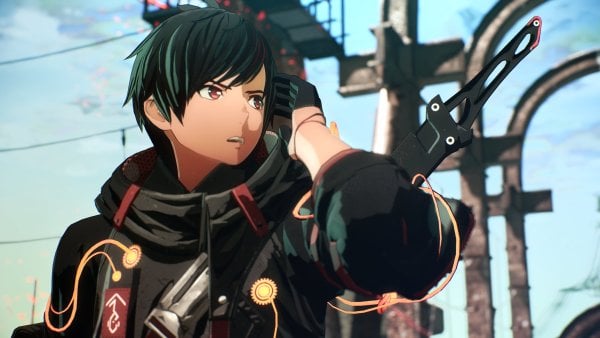 Following yesterday's animation and gameplay trailer, Bandai Namco has released new information on action RPG Scarlet Nexus introducing protagonist Yuito Sumeragi.
Get the details below.
■ OSF File: Yuito Sumeragi (voiced by Junya Enoki)

Service Record Status: New recruit.

Background: Second son of the Sumeragi family, founders of New Himuka.

Described as a bright and positive-minded boy with a resilient mind, Yuito joined the Other Suppression Force after being saved from an Other attack.

The Sumeragi are one of New Himuka's most prestigious families. His father leads the current government while his older brother serves as a bureaucrat for the OSF.

Ability: Psychokinesis.

During his training Yuito Sumeragi has demonstrated the ability to quickly read a battlefield, and adapt his Psychokinesis powers to subdue the threat of nearby Others.

It is unknown if his psychokinesis power is connected to his strong desires to help others or if his powers come from his family's long history.
Scarlet Nexus is in development for PlayStation 5, Xbox Series X, PlayStation 4, Xbox One, and PC. Read more about the game here.
View a new set of screenshots at the gallery.