Sandbox multiplayer RPG Tinkertown announced for PC
Headup Games' first in-house-developed title.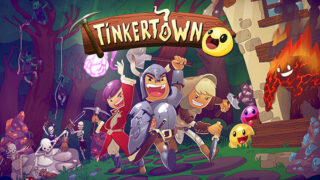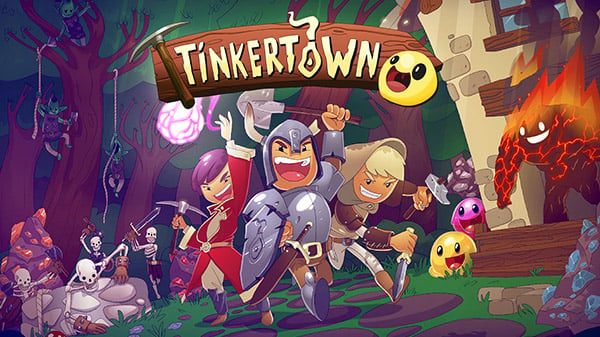 Headup Games has announced sandbox multiplayer RPG Tinkertown, its first in-house-developed title. Previously known as Fourest, it will launch in Early Access for PC via Steam this fall. A demo will be available later today.
According to Headup Games, Tinkertown will only remain in Early Access "for a couple of months," as "we are eager to get this to full launch asap but without any doubt of quality." The full release "will mostly implement the best feedback from our players, have a more final balancing, new crafting recipes, more items, enemies—and as much as we can possibly add."
Here is an overview of the game, via Headup Games:
About

Tinkertown features a procedurally generated open world, which can be explored alone or via simple drop-in-drop-out multiplayer with up to three friends online. Sinister dungeons offer an additional challenge with merciless battles, but reward the players with epic loot, which can be used for numerous crafting possibilities.

The game world captivates with handmade pixel graphics and offers a dynamic day and night cycle, creating a very special, magical atmosphere. There are various biomes to explore, such as mystical forests, vast deserts, chilling ice tundras and mountains with glowing rivers of lava. And above all that, you will find one thing: Loot, Loot, Loot!

Utilizing many resources as well as countless blueprints and crafting recipes, there are no limits to the design possibilities in Tinkertown. Besides tools, armor and different weapons, players can also craft furniture, workshops and machines. This way, a small village can rise from an initial hut in no time, and eventually whole settlements and impressive cities will emerge.

By equipping their character with different types of weapons and armor, each player experiences Tinkertown their own way – as a rogue, warrior, mage, or in a self-created role. Character specialization is especially useful, because in this colorful world many dangers are lurking: In addition to small enemies, which will make life difficult for the player on the overworld right from the start, powerful bosses are waiting in the combat-orientated dungeons.

Key Features

Explore beautiful landscapes such as mystical forests, great deserts, steaming lava mountains, and more.
Craft new equipment and become a rogue, a warrior, or wizard – or create a new loadout and invent your own play-style.
Gather resources and discover new things to build.
Build your own habitat – by yourself, or online with up to three friends.
Descent into combat driven dungeons and battle large underworld bosses.
Watch the announcement trailer below. View a set of screenshots at the gallery.