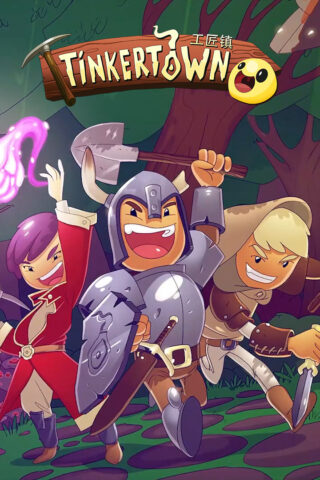 Tinkertown
Tinkertown is a multiplayer sandbox survival role-playing game developed and published by Headup Games.
About
Welcome to Tinkertown—a refreshing new multiplayer sandbox experience! Grab your shovel, your pickaxe, and your sword, and enter the realms of Tinkertown. A magical place awaits filled with loot, danger, and creativity. Build your own village—from small shacks to impressive castles and townships.
A New World to Explore
Gather resources as you explore this procedurally generated world either by yourself or with friends! Need some extra challenge? While the surface world is mostly peaceful, only the most courageous explorers will enter the sinister dungeons scattered around the world, and defeat the horrors that live within. Epic loot awaits those who dare to face the underworld.
Key Features
Explore beautiful landscapes such as mystical forests, great deserts, steaming lava mountains, and more.
Craft new equipment and become a rogue, a warrior, or wizard—or create a new loadout and invent your own play-style.
Gather resources and discover new things to build.
Build your own habitat—by yourself, or online with up to three friends.
Descend into combat driven dungeons and battle large underworld bosses.
Tinkertown News
Multiplayer sandbox adventure game Tinkertown will leave Early Access and launch for PC via Steam …
Headup Games has announced sandbox multiplayer RPG Tinkertown, its first in-house-developed title. Previously known as …