Ni no Kuni: Cross Worlds official website opened
The massively multiplayer online RPG for mobile.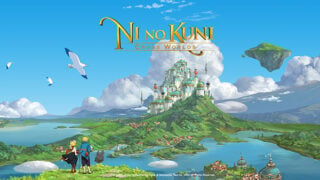 Level-5 and Netmarble have opened the official website for Ni no Kuni: Cross Worlds, its massively multiplayer online RPG due for iOS and Android in 2020 in Japan.
Here is an overview of the game's story, via the official website:
You are a beta tester for the virtual reality game "Soul Divers." As you progress through the game, you start to notice that the game's world is real. After meeting a mysterious woman named Rania, you learn your mission. To carry out your mission, you must confront powerful enemies and rebuild the kingdom… Is it possible to save the connected two worlds from ruin?
Read more about Ni no Kuni: Cross Worlds here.
Watch a trailer below.