Pro Yakyuu Famista 2020 – Tetsurou Degawa trailer, TV commercials
An introduction to the baseball game's various modes.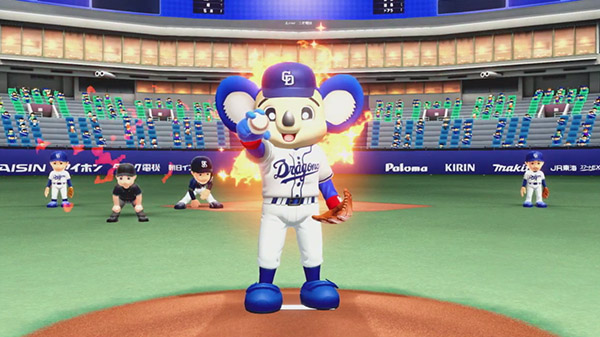 Bandai Namco has released a new trailer and set of TV commercials for Pro Yakyuu Famista 2020 featuring Japanese comedian Tetsurou Degawa.
The trailer introduces Battle Mode, the game's lineup of playable teams, Edit Mode, Online Battle mode, Famista Party mode, and snippets of the single-player Famista Story and My Pennant modes, as well as a look at the "Famista" and "Excite" camera styles.
Pro Yakyuu Famista 2020 is due out for Switch on September 17 in Japan. Read more about the game here and here.
Watch the videos below.
Trailer
https://www.youtube.com/watch?v=Oo3lFeCWNjc
Commercials
Tetsurou Degawa vs. Tokusan TV
https://www.youtube.com/watch?v=hNuNwCf4C5U
Tetsurou Degawa: Soulful Pitch
https://www.youtube.com/watch?v=Icg_hULeSVw