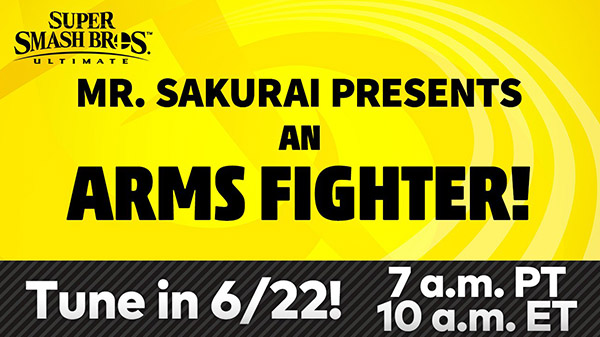 Nintendo will host a 35-minute video live stream for Super Smash Bros. Ultimate featuring an in-depth look at the upcoming downloadable content character from ARMS on June 22 at 7:00 a.m. PT / 10:00 a.m. ET, the company announced. You will be able to watch it on YouTube in English and Japanese.
Additionally, the company clarified that the live stream will not feature any further downloadable content character reveals other than the ARMS character.
Super Smash Bros. Ultimate is available now for Switch.