PC Gaming Show 2020 to feature over 50 games from Atlus, Sega, XSEED Games, Humble Games, Tripwire Interactive, and more [Update]
Set to air on June 13.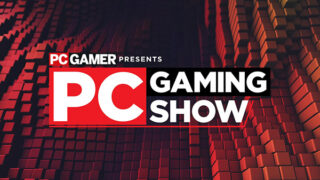 PC Gaming Show 2020 will feature "world exclusive trailers, gameplay reveals, announcements, and interviews" for over 50 games, including a first look at Surgeon Simulator 2, the debut of a new trailer from New Blood Interactive, a "special surprise" for Torchlight III fans, and several new trailers from Humble Games, organizer PC Gamer announced.
Participating companies include:
"With this year's PC Gaming Show, we still wanted to deliver on the spectacle and level of production that gamers expect from gaming press conferences," says PC Gamer global editor-in-chief Evan Lahti in a press release. "We're not going to just show people a two-hour Zoom call with some video games in it. We want this to be a unique and fun moment for PC gaming."
While the PC Gaming Show has previously been broadcast from 700-seat theaters in Los Angeles, this year's event will mix live and pre-recorded elements from a new studio setting. The production will feature two virtual sets, including a custom-built physical set. In addition to hosts Sean Plott and Frankie Ward, the show will also feature "gaming celebrity cameos, influencer commentary, and the introduction of a mystery co-host." Select users comments will also appear directly in the broadcast live via Hovercast.
PC Gaming Show 2020 will air on June 13 at 11:00 a.m. PT / 2:00 p.m. ET via YouTube, Twitch, Facebook, and Twitter.
Update 5:40 p.m.: Atlus West has posted a tweet stating, "We've got some exciting news to share at the PC Gaming Show, this Saturday, June 13th!" The company also launched a Steam creator page.