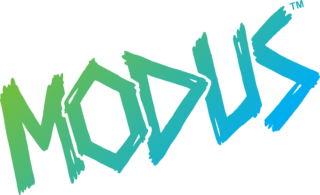 Modus Games
Modus Games is a video game publisher headquartered in Walnut Creek, California, and a subsidiary of Maximum Games.
Publisher Modus Games and developer Modus Studios Invictus have announced Maximum Football, a free-to-play football …
Until Then is an adventure video game developed by Polychroma and published by Modus Games. …
Hammerwatch: Anniversary Edition is a video game developed by Crackshell and published by Modus Games.
Hammerwatch II is a video game developed by Crackshell and published by Modus Games. About …
Projekt Z is a first-person shooter video game developed by 314 Arts and published by …
Teslagrad 2 is a side-scrolling action adventure video game developed by Rain Games and published …
Maximum Football is a free-to-play sports video game developed by Modus Studios Invictus and published …
Afterimage is a side-scrolling Metroidvania / action role-playing video game developed by Aurogon Shanghai and …
God of Rock is a rhythm / fighting video game developed by Modus Studios Brazil …
Soulstice is an action role-playing video game developed by Reply Game Studios and published by …
Kukoos: Lost Pets is a platformer video game developed by Petit Fabrik and published by …
In Sound Mind is a horror video game developed by We Create Stuff and published …
Cris Tales is a turn-based role-playing video game developed by Dreams Uncorporated and SYCK, and …
Them's Fightin' Herds is a fighting video game developed by Mane6 and published by Modus …