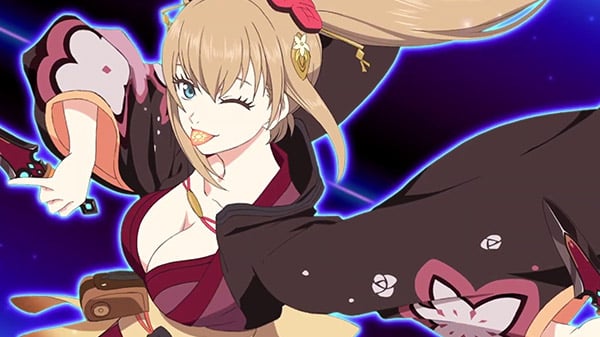 The latest character trailer for Tales of Crestoria introduces Yuna Azetta, a capable young journalist with a habit of lying.
Here is an overview of the character, via the game's official website:
Yuna Azetta

Voiced by: Ayane Sakura
Character design by: Daigo Okumura
Blood Sin: Embroiling Deceit
Gender: Female
Age: 17
Height: 5'4″ (163cm)
Handedness: Right
Birthdate: June 20
Appears In: Main Story

A capable young journalist with a cheery personality and a penchant for lying. Her incessant, colorfully accented banter can make her come off as flaky and unreliable, but she's willing to risk her life in pursuit of the truth. She also sells illicit information to Vicious on the side.
If you missed it, previous trailers introduced protagonist Kanata Hjuger, heroine Misella, Vicious, and Aegis Alver.
Tales of Crestoria is due out for iOS and Android devices worldwide in early June.
Watch the trailer below.
English
Japanese