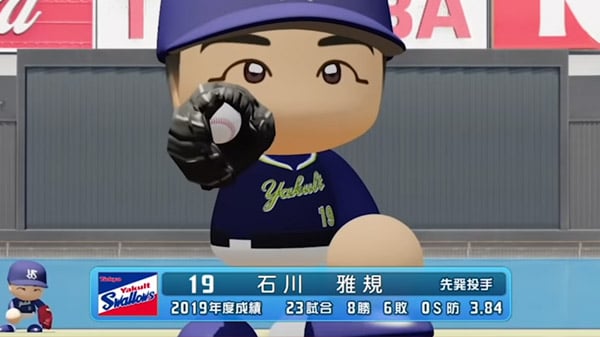 Konami has released a new pair of eBaseball Powerful Pro Yakyuu 2020 gameplay videos, which feature players from the Tokyo Yakult Swallows and Tohoku Rakuten Golden Eagles playing against teammates.
eBaseball Powerful Pro Yakyuu 2020 is due out for PlayStation 4 and Switch on July 9 in Japan. Read more about the game here and here.
Watch the footage below.
One-versus-Three Game
Tokyo Yakult Swallows' Masanori Ishikawa versus Kazuki Kondo, Yuhei Takai, and Yasuhiro Ogawa.
Two-versus-Two Game
Tohoku Rakuten Golden Eagles' Takahiro Norimoto and Kazuki Tanaka versus Yuki Matsui and Ginji Akaminai.