Toaplan shoot 'em ups Twin Cobra, Truxton II, Flying Shark, and Out Zone coming to consoles
M2 porting the late 80s and early 90s titles.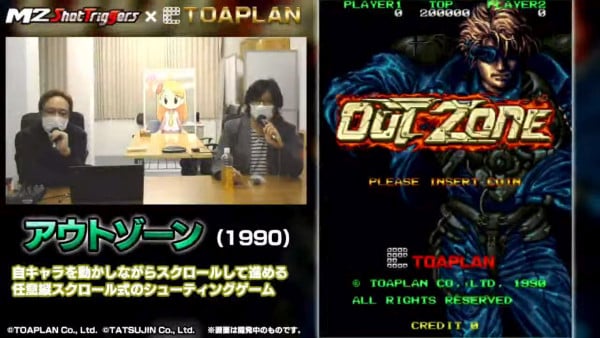 M2 ShotTriggers console versions of four shoot 'em up titles originally developed by now-defunct Japanese studio Toaplan are currently in development, M2 announced. Specific platforms were not announced.
The following four titles are in development:
Kyuukyoku Tiger (Twin Cobra) (1987)

Tatsujin Ou (Truxton II) (1992)

Hishouzame (Flying Shark) (1987)

Out Zone (1990)
In addition to these four titles, plans for other Toaplan titles are also in motion. M2 president Naoki Horii previously said the company plans to release every Toaplan title for console starting in 2020.
Thanks, Famitsu.