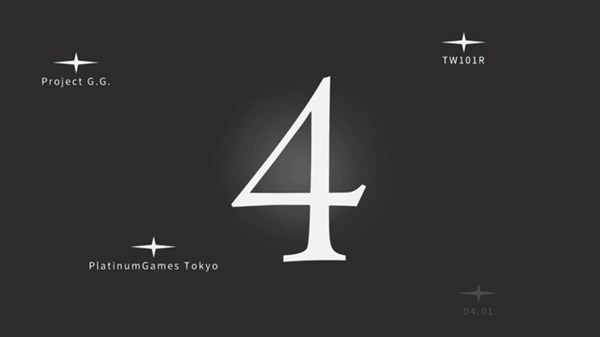 PlatinumGames will make the fourth and final announcement in its set of "Platinum 4" announcements on April 1, according to an update on the Platinum 4 website.
To recap, the first three announcements were the following:
Regarding the fourth announcement, PlatinumGames executive vice president and studio head Atsushi Inaba previously said, "The last one is a secret. We're doing something very Platinum and interesting. Look forward to it." PlatinumGames senior vice president and game designer Hideki Kamiya said at PAX East 2020 that it will be a "doozy."
Thanks, @Renusek.
Update 04/01/20 at 3:00 a.m.: The final announcement ended up being an April Fools' Day joke collaboration between PlatinumGames and Hamster Corporation on Sol Aresta. Find the trailer in our April Fools' Day 2020 compilation.