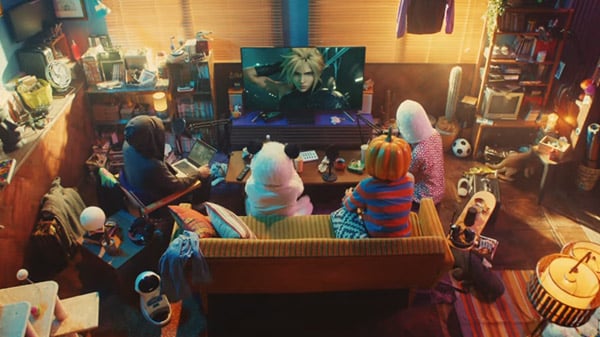 Sony Interactive Entertainment Japan Asia has released a new set of Japanese TV commercials for Final Fantasy VII Remake.
The "4.10" commercial features Masataka Kubota and Misato Morita, who appeared in the November 2019-released special feature commercial for Final Fantasy VII Remake.
The "4.10 – Brown and Cony" commercial features LINE Friends characters Brown and Cony.
The "4.10 – Man with a Mission" commercial feature Japanese rock band Man with a Mission's Jean-Ken Johnny and Spear Rib.
The "4.10 – Napolimens" commercial features the boys of game live streamer group Napolimens.
Final Fantasy VII Remake is due out for PlayStation 4 on April 10 worldwide. A demo is available now via the PlayStation Store.
Watch the TV commercials below.
4.10
4.10 – Brown and Cony
4.10 – Man with a Mission
4.10 – Napolimens