Final Fantasy VII Remake special feature Japanese TV commercial
Available in seven-minute and 13-minute versions.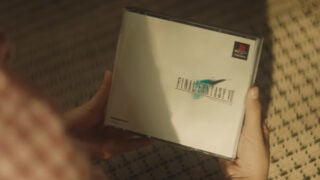 Square Enix has released the special feature commercial for Final Fantasy VII Remake that aired during Fuji TV's FNS 27-Hour TV: Japanese Sports are Strong! today. It is available in its original seven-minute TV broadcast version, as well as an extended 13-minute special edit.
As previously detailed, the commercial follows the story of an officer worker (played by Masataka Kubota), who has never played Final Fantasy VII. He plays it cool while discussing the release of Final Fantasy VII Remake with his bosses and girlfriend (played by Misato Morita), as well as a Final Fantasy VII mega-fan (played by Testuji Tamayama). The girlfriend knows Final Fantasy VII from watching her brother play it growing up. Through these discussions, the office worker gradually becomes interested in the title.
Final Fantasy VII Remake is due out for PlayStation 4 on March 3, 2020.
Watch the commercial below.
TV O.A. Version (Seven Minutes)
https://www.youtube.com/watch?v=pDnRtRAs7Fs
Special Edit Version (13 Minutes)
https://www.youtube.com/watch?v=RpJ7G9nBbtE