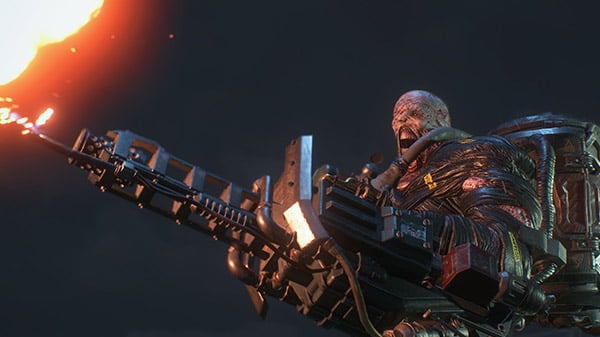 Capcom will release a demo for the Resident Evil 3 remake, the company announced. More information will be announced in the near future.
Additionally, several outlets went live today with the new hands-on previews of both Resident Evil 3 and the bundled multiplayer game Resident Evil: Resistance.
Here are a few of the outlets covering the game today: 4Gamer.net (2), Dengeki Online (2, 3), 3), Eurogamer, Famitsu (2), Gamer.ne.jp (2, 3), GameSpot (2, 3), Game Watch (2, 3), Easy Allies, IGN, PlayStation Blog, USgamer (2), VG247 (2)
Resident Evil 3, which includes Resident Evil Resistance, is due out for PlayStation 4, Xbox One, and PC on April 3. Read more about the game here and here.
Watch the footage below. View the new Resident Evil 3 screenshots here and the new Resident Evil: Resistance screenshots here.
Resident Evil 3
4Gamer.net
Dengeki Online
Game Informer
Gamer.com.tw
GameSpot
IGN
PlayStation Access
VG247
Resident Evil: Resistance
4Gamer.net
Famitsu
Gamer.com.tw
IGN
PlayStation Access