Super Robot Wars V for PC region-locked to Japan and Southeast Asia
Steam page live, but not accessible outside supported territories.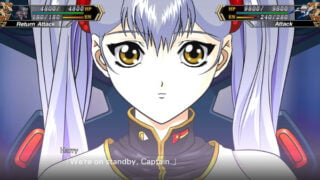 Bandai Namco Entertainment has published the Steam page for the PC version of Super Robot Wars V, confirming that it is region-locked to Japan and Southeast Asia.
Trying to access the page outside of the supported territories will result in an error.
Here is an overview of the game, via the page:
About

Giant of steel, a new voyage awaits.

The 25th anniversary commemorative title, Super Robot Wars V is now on Steam!

Experience the tales of the steel giants and watch the game unravels the original story from the collaboration of all 26 robot animation series you could ever dream of.

All 20 bonus scenarios from the previous Super Robot Wars V will also be available for Steam! Let's play Super Robot Wars V like never before!

Early Purchase Bonuses

Present Scenario: Special Starter Pack
Lovely Present V
Get Special Battle Original Mecha, "Grungust" and "Huckebein" in early-game
Present Scenario: V Crystal
Present Scenario: Wonderful Present V
Super Robot Wars V is available now for PlayStation 4 and PS Vita in Japan and Southeasia Asia with support for English text. It will launch for both Switch and PC in the same territories on October 3.