Project Sakura Wars TGS 2019 Day 2 gameplay
23 minutes of footage.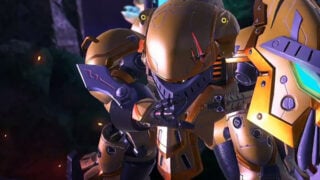 Sega featured 23 minutes of Project Sakura Wars gameplay during the Famitsu x Dengeki live stream on the second day of Tokyo Game Show 2019.
Project Sakura Wars is due out for PlayStation 4 on December 12 in Japan, and in spring 2020 in North America and Europe. Read more about the game here, here, here, here, and here.
Watch the footage below.