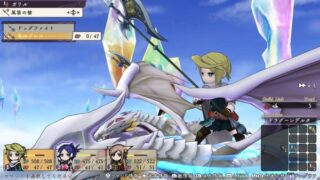 FuRyu has updated the official Japanese website for The Alliance Alive HD Remastered with new battle gameplay footage, as well as screenshots of the game's five vehicles.
The five vehicles pictured include the Orthinopter, the Swan Song, the Brionac, the Snow Rabbit, and the Wyvern.
The Alliance Alive HD Remastered is due out for PlayStation 4, Switch, and PC on October 8 in North America, October 10 in Japan, and October 11 in Europe.
Watch the footage below. View the screenshots at the gallery.