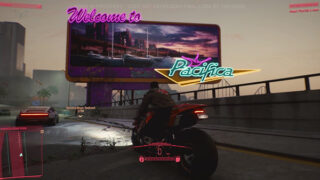 CD Projekt RED premiered a new 15-minute, commentated gameplay trailer of Cyberpunk 2077 during a live stream today.
The video provides insight into the thought process behind creative decisions of Cyberpunk 2077, as well as information about Pacifica (one of the districts of Night City), and various information about play styles.
Cyberpunk 2077 is due out for PlayStation 4, Xbox One, and PC on April 16, 2020. A Stadia version is also planned for release.
Watch the footage below.