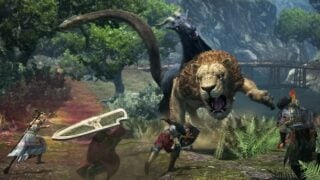 Dragon's Dogma Online will end service on December 5 at 10:00 JST, Capcom announced. The free-to-play online action RPG is currently available for PlayStation 4, PlayStation 3, and PC.
According to Capcom, while it has sought to run the game in a way that all players can enjoy since launch, it has become difficult to continue offering satisfactory service, so it has come to the decision to shut down the game.
Capcom will stop offering downloads of the game client and all downloadable content across all supported platforms on July 11.