Limited run physical Atooi Collection announced for 3DS
Includes five Atooi-published games on one cartridge.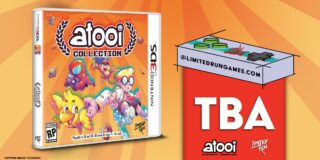 Limited Run Games will release a limited run physical Atooi Collection for 3DS via the Limited Run Games online store, the company announced during its E3 2019 press conference. A release date was not announced.
Atooi Collection includes Atooi-published games Mutant Mudds Deluxe, Bomb Monkey, Xeodrifter, Mutant Mudds Super Challenge, and Chicken Wiggle on a single cartridge.