Dragon & Colonies now available in Japan
The "gacha colonies battle RPG" from Keiji Inafune.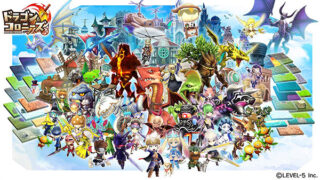 Dragon & Colonies is now available for iOS via the App Store and Android via Google Play in Japan as a free-to-play title with in-app purchases.
Dragon & Colonies is a "gacha colonies battle RPG" produced by Keiji Inafune and developed by Level-5 Comcept. In it, players build their own kingdom on a digital cube called a "Hacolony," establishing facilities on five of the Hacolony's six sides, and battle against other Hacolonies to become the strongest kingdom. Besides battle, other game elements include construction, collection, cooking, and leveling up your kingdom.
Watch a set of trailers and a Japanese TV spot below.
Trailers
https://www.youtube.com/watch?v=SOZxbm41fYc
https://www.youtube.com/watch?v=SVKkc0z25nU
TV Spot
https://www.youtube.com/watch?v=5OMeKSrFUh4