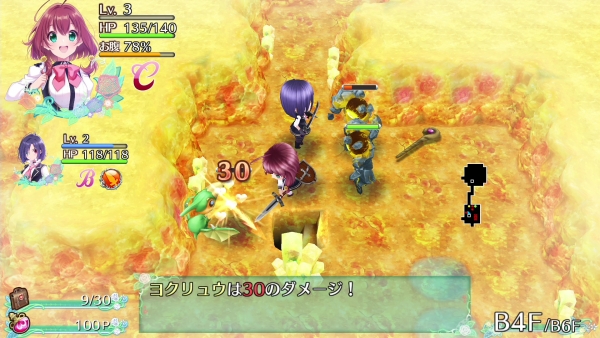 H2 Interactive will release Omega Labyrinth Life for Switch and Labyrinth Life for PlayStation 4 in Asia with English, Japanese, and Traditional Chinese text support alongside the Japanese release on August 1, the company announced.
Pre-orders are currently available at Play-Asia for $59.99 on Switch and $49.99 on PlayStation 4. A limited edition including a 3D mouse pad, metal case, alternative art cover, seven different downloadable contents, and another extra item to be announced is also available for $119.99 on Switch and $109.99 on PlayStation 4.
Here is an overview of the game, via Play-Asia:
D3 Publisher is at it again with another rogue-like dungeon RPG – equipped with a new sexy "chest-expanding" Oppai mechanic! Matrix Software will handle development while character design will be handled by Wadatsumi.

The titular mechanic 'Omega Power' affects the chest size of the characters you control, gradually increasing the size over time. As your character's chest size increases, so will their status, and when your status reaches its maximum potential 'Hatsumune Mode' will be triggered! As you fight and explore your way through dungeons you'll earn points that be used to earn new items.

In order to know the details about items you've obtained, you'll need to have them appraised through the game's unique 'Oppai Appraisal' system, which consists of placing said item between the character's breasts and jiggling them, thus revealing the item's true nature.

Players can choose two characters to explore dungeons with – the leader and a partner. The caveat is that if you die in the dungeon both characters' equipment will be lost in true rogue-like fashion.
Watch a trailer here. Read up on the differences between the Switch and PlayStation 4 versions here.