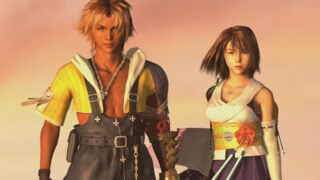 Square Enix has released a new trailer for the Xbox One and Switch versions of Final Fantasy X | X-2 HD Remaster, dubbed "Tidus and Yuna."
The collection, which first launched for PlayStation 3 and PS Vita in December 2013, PlayStation 4 in May 2015, and PC in May 2016, will launch for Xbox One and Switch on April 11 in Japan and April 16 in the west. It includes both Final Fantasy X and sequel Final Fantasy X-2 remastered in high-definition.
Watch the trailer below.