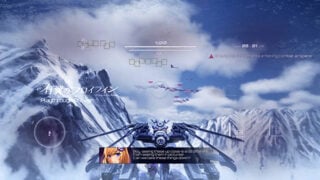 Publisher Unties and developer Production Exabilities have released a 13-minute video showcasing the Wing of Darkness demo playable at PAX East 2019 in Boston from March 28 to 31.
Wing of Darkness is a high-speed aerial shooter where players soar through the sky in metallic wings to push back the forces of darkness and protect the world. Players will "guide the brave Fräuleins through their relationships at home and as they grow into their roles as guardians of the world."
The game is due out this summer for PC. A PlayStation 4 version is also in development, but has yet to be dated.
Watch the footage below.