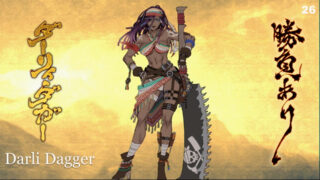 Darli Dagger is the first of three new characters that will appear as part of the 16-character roster in the new Samurai Shodown, developer SNK announced during a panel at PAX East 2019.
Darli Dagger is a sailor and a shipwright with a weapon that has a few secrets, as well as "one of the few characters that has something special when she is disarmed," according to game designer Joshua Weatherford.
Samurai Shodown is due out for PlayStation 4 and Xbox One in June, Switch in Q4 2019, and PC at a later date. If you missed it, read our preview here.