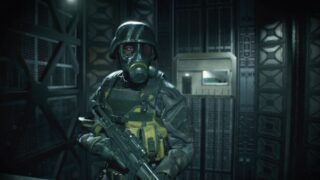 Capcom has released the launch trailer for Resident Evil 2's "The Ghost Survivors" mode, which is available as a free update today.
"The Ghost Survivors" allows players to explore the "what if" stories of three unfortunate souls who never made it out of Raccoon City: the gunshop owner, the mayor's daughter, and the soldier. Their stories are titled "No Time to Mourn," "Runaway, and "Forgotten Soldier."
Resident Evil 2 is available now for PlayStation 4, Xbox One, and PC.
Watch the trailer below.