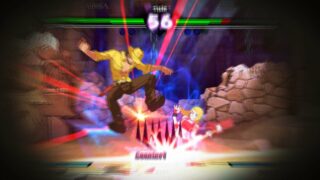 Nicalis has seemingly teased the addition of at least one new character to Blade Strangers, its August 2018-released crossover fighting game.
The publisher posted the following screenshot on Twitter today showing Aban Hawkins from 1001 Spikes fighting Curly from Cave Story. Aban, however, is not a playable character in the game.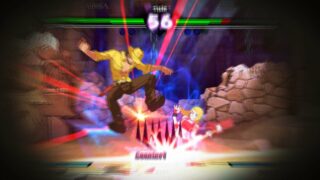 The screenshot is accompanied by the text, "Aban performs a perfectly timed counter versus Curly in Crystal Cri–wait, what!?! This isn't Crystal Crisis!"
Crystal Crisis is a puzzle fighting crossover game from Nicalis due out for PlayStation 4 and Switch on May 28, in which Aban is confirmed to appear.
Blade Strangers is available now for PlayStation 4, Switch, and PC.