Time-bending samurai action slasher Katana ZERO launches for console and PC in March
Playable at PAX South 2019.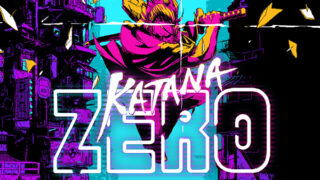 Publisher Devolver Digital has announced a partnership with developer Askiisoft to release its time-bending samurai action slasher Katana ZERO for console and PC (Steam) in March. Specific platforms were not announced.
Katana ZERO will be playable at PAX South in San Antonio from January 18 to 20. According to the press release, "if you dress like a samurai we will give you the game for free because we respect your dedication to reading a press release this far down." So dress like a ninja and tell them you read the press release.
Here is an overview of the game, via Devolver Digital:
About

Katana ZERO is a stylish neo-noir, action-platformer featuring breakneck action and instant-death combat. Slash, dash, and manipulate time to unravel your past in a beautifully brutal acrobatic display.

Key Features

Exceptional Combat: Overcome your opposition however the situation requires. Deflect gunfire back at foes, dodge oncoming attacks, and manipulate enemies and environments with traps and explosives. Leave no survivors.
Hand-Crafted Sequences: Each level is uniquely designed for countless methods of completion. Defeat foes creatively, using spontaneous approaches to eliminate your enemy as you see fit.
Unconventional Storytelling: An enigmatic story told through cinematic sequences woven into the gameplay, twisting and folding to an unexpected conclusion.
Watch a new trailer below.