The Resident Evil series Twitter account has posted the first screenshots of "The 4th Survivor" and "The Tofu Survivor" mini-games in the Resident Evil 2 remake.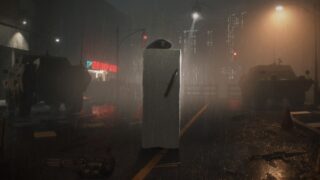 Resident Evil 2 is due out for PlayStation 4, Xbox One, and PC on January 25. A "1-Shot Demo" is available now.
View the screenshots at the gallery.