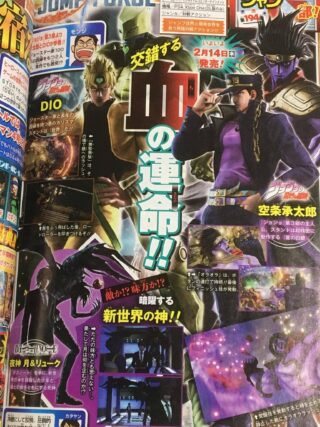 The latest issue of Weekly Jump has the first look at Jotaro Kujo from JoJo's Bizarre Adventure in Jump Force, who was recently leaked as a playable character, as well as confirms Dio from the same series as playable.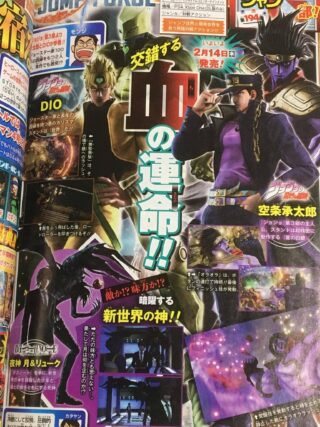 Jump Force is due out for PlayStation 4 and Xbox One on February 14 in Japan, and PlayStation 4, Xbox One, and PC on February 15 in the Americas and Europe.
Thanks, @NiniiSpangle.