Hajime Tabata discusses Square Enix departure, JP Games establishment
No relationship between Tabata's leave and Final Fantasy XV DLC's cancellation.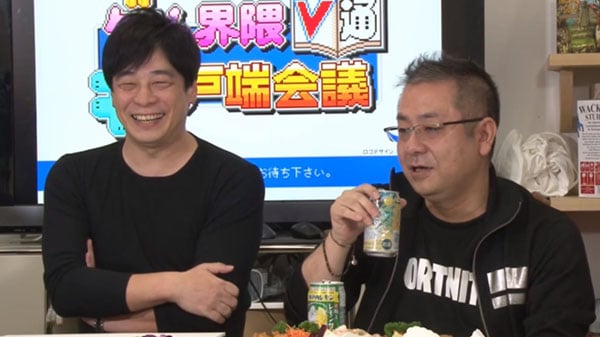 Hajime Tabata, the Final Fantasy XV director that recently left Square Enix and started up his own game studio called JP Games, discussed his leave and new studio during the Niconico end-of-year broadcast "Game Industry Idle Chat #EndofYearParty2018."
Here are the notable tidbits:
Square Enix Departure

I made the decision to leave Square Enix, and in our various discussions regarding duties and position hand-offs, the fate of Final Fantasy XV's downloadable content was decided.
Personally, ceasing the development of Final Fantasy XV's downloadable content was a disappointment. I am truly sorry to all the people who were looking forward to it.
In response to CyberConnect2 president Hiroshi Matsuyama—who said, "As a fan of Final Fantasy XV, I really wanted Tabatis to see it through before leaving the company": I wasn't able to finish it, but I do feel like I did everything I could.
Deciding to leave the company was ultimately an issue of my motivation. I want to go in my own direction and do what I want without annoying anyone or the company.
I am disappointed that I was not able to release all of the Final Fantasy XV downloadable content myself and am truly sorry. But there is no relationship between that and my leaving the company.
I didn't get into a fight with Square Enix, I left on good terms.

JP Games, Inc.

There are several people working at the newly established JP Games. We're still looking for an office.
We haven't received any outside investments; we're currently self-funded.
At first, I wondered if it would be possible to make a triple-A game as an independent company.
We're still adding team members, but I think we're going to settle with a small number of staff.
I'm thinking about several games I want to make, but I can't say what they are right now.
As for platforms, I want to do multiplatform development across consoles, PC, and smartphones.
During Final Fantasy XV, I really wanted to change the way we were developing. When it got busy, the workload exploded, so we never had enough staff. At times like that, we would get a bunch of people in studios in places like Vietnam or Malaysia to develop, but it was difficult to scale up in a flexible way. I had to prepare high-spec PCs, create all the security policies, etc. That was all a pain, so I'm changing the way we do things—like to be cloud-based, for example. Before we make a game, I want to evolve the way we develop it.
I want us to be able to make large-scale game at some point. But I don't think we're going to hire a ton of developers in one place. It'll basically be developed virtually.
Thanks, Games Talk.