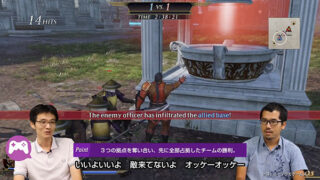 Koei Tecmo has released a six-minute gameplay video of Warriors Orochi 4 showcasing the game's three-versus-three online "Battle Arena Mode" with producer Masaki Furusawa and director Tomohiko Aoki.
Warriors Orochi 4 will launch for PlayStation 4, Switch, and PC on September 27 in Japan, and for PlayStation 4, Xbox One, Switch, and PC on October 16 in North America and October 19 in Europe.
Watch the footage below.